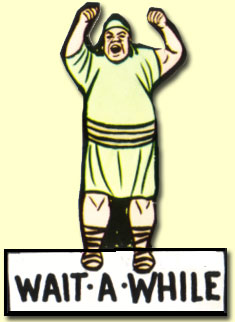 Just what is prayer? You may think you know, but today I want to talk about some things you may not know. For the Christian, prayer expresses a relationship with God. It's the talk to our Father in heaven. It is not just asking for things. When you talk to your mother or father or to your friends, you do not simply ask for things. You talk about what you are doing and what they are doing. There are many things to say to a good friend. Well, talking to God, or praying is just like that. We can talk about what we have done all day, and about how good He is, and how loving and kind. We can thank Him for all he has done for us, and, of course, we can ask Him for what we need, too. The God of the Bible is not like any other god. He is the one who made heaven and earth.
There is only one God. We speak of God the Father, God the Son, and God the Holy Spirit. This does not mean that we believe in three gods. He is one God, but three persons. When Christians pray, our prayers have something to do with the three persons of the godhead. We pray to God our Father. It is He who answers our prayers. The Lord Jesus said in John 16:23 that His disciples were to "ask the Father." The Father is not one who is far away and strange, and who does not want to hear us when we pray. He loves us far better than any earthly father or mother could, and He loves for His children to come to Him in prayer.

When Christians pray, we usually end our prayers with the words, "In Jesus' name." Have you ever wondered why? We do so to show that we are identified with Christ and that it is through the death of Christ on the cross that we can approach God.

But this is not all there is to prayer. There is a third part to prayer. We really do not know how to pray. Sometimes we ask for the wrong things. Often we do not pray for the things we should. We do not pray in the right way, so often. But God ha made a provision for Christians. The Holy Spirit, the third person of the Godhead, prays with us and for us. Romans 8:26 tells us that he prays for us for we do not know what to pray for as we ought, but the Holy Spirit knows the will of God, and can pray in the right way. So His prayers go to the Father with ours, and God the Father answers in His own good way. Sometimes He tells us "yes," granting our requests immediately. At other times, for His own good reasons, the answer is "no." In His wisdom, He may also want us to "wait." Whether the answer is "yes," "no," or "wait," we can be sure it is the right answer, and that some day even if we have to wait a long time, we shall understand how very right everything that our Father does, has been for us.

Today our story is about a woman named Hannah who prayed for a son. The Birth of Samuel.

In the city of Ramah, there lived a man named Elkanah and his wife, Hannah. They loved God and worshiped Him as he had commanded.

Every year they made the long trip to Shiloh to sacrifice to God in the way which He had commanded. There was one great sorrow in Hannah's heart, for she had no children. Sometimes she felt so badly about this that she cried and could not eat her meals. One time when they were at Shiloh, Hannah slipped away after supper and came to the House of God. There she prayed and wept before the Lord. She told God that, if He would give her a baby boy, she would give him back to serve Him all the days of his life. Hannah prayed for a long time. The priest saw her. He saw her lips moving, though she was not talking out loud. He thought she had been drinking. Eli said to her, "You should not be drinking. Put your wine away and do not drink any more." Hannah said, "No, I have not been drinking, but I am very sad at heart. I have been praying to the Lord." Then Eli said to her, "Go in peace, and may the God of Israel grant you what you have asked of Him." Then Hannah went home. She was not sad any more, for she knew that God had heard her prayer.

Elkanah and Hannah returned to their home, and in due time Hannah had a son. She called him Samuel, saying, "I have asked him of the Lord." Samuel means "asked of God." Hannah loved her baby and raised him carefully, always remembering that Samuel belonged to the Lord. When Samuel was old enough, Elkanah and Hannah made the trip to Shiloh to worship with their sacrifice and to give Samuel to Eli.

Samuel remained at the tabernacle when his mother and father returned to their home. He served the Lord even as a child and he grew "in stature and in favor both with the Lord and with men." (1 Sam. 2:26) Each year Hannah would make a coat and take it to Samuel. She knew how good God had been to her. She was glad to have her son serving God in the tabernacle. God is pleased when boys and girls love and serve Him while they are young.

We have talked about prayer today. Have you learned a few things about talking with God? Does He answer your prayers? Maybe you have not yet put your trust in Jesus as your Saviour. That comes first. May God give you grace to call upon Jesus right now for the forgiveness of your sins. You can do this by thanking God the Father for sending Christ to die for sinners.

If you have received Jesus as Saviour, tell Him what is on your heart.
Today, let's bow our heads in reverence, close our eyes and pray silently. We will wait quietly for each one of you to pray your prayer silently.
Father, we thank you for Hannah, her faith, and the way she taught us how to pray and worship. If any one who is reading this doesn't know you, may they trust You for their salvation today.
Now, boys and girls, remember what you prayed for and let's see how God answers your prayer this coming week. We'll finish the story about Samuel in the house of the Lord in Shiloh in the next lesson.